SEARCH ENGINE OPTIMIZATION
Search Engine Optimization or SEO is the impossibly frustrating term that is losing you sleep at night trying to figure out why your website won't show up high on Google results. It can be even more frustrating due to the increase of agencies who claim there is a magical tool that will get you to the top. HINT: STAY AWAY FROM THESE COMPANIES. Google is very, very smart and has figured out how to stop people from "cheating" and actually punishes those who partake with potentially business ruining tactics. The most important thing to understand is that there are elements responsible for successful SEO both on-page and off-page as well as elements that can hurt your rankings.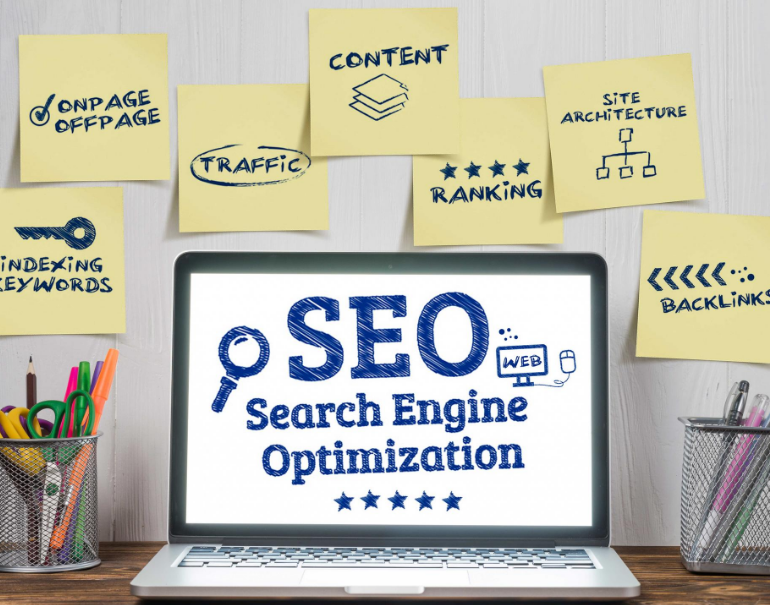 why is seo important?
 The answer is simple, the higher you rank on Google, the more exposure you business receives ultimately resulting in increased business and sales.
People that use Google as their main search engine.

92.12%

92.12%

Will never scroll past the first page of their Google Searcg

75%

75%

Of marketers say improving SEO and their organic presence is their top inbound marketing priority

61%

61%
Online experiences that begin with a search engine

93%

93%

Traffic that comes from mobile

52%

52%

Consumers who did a local search and visited a store within 7 kilometers

72%

72%