We live in a reputation economy. Let Anderson Marketing Group enhance your reputation and establish confidence in your brand.

Don't just get found online. Get found everywhere online. With our digital marketing strategies, your business gets the exposure you need to succeed on the web.

Anderson Marketing Group combines the latest in digital marketing with the foundations of traditional marketing to give your business the boost it needs.
Your Brand is Our Business
MARKETING | CONSULTING | DIGITAL SOLUTIONS
Your Brand is Our Business
MARKETING
CONSULTING
DIGITAL SOLUTIONS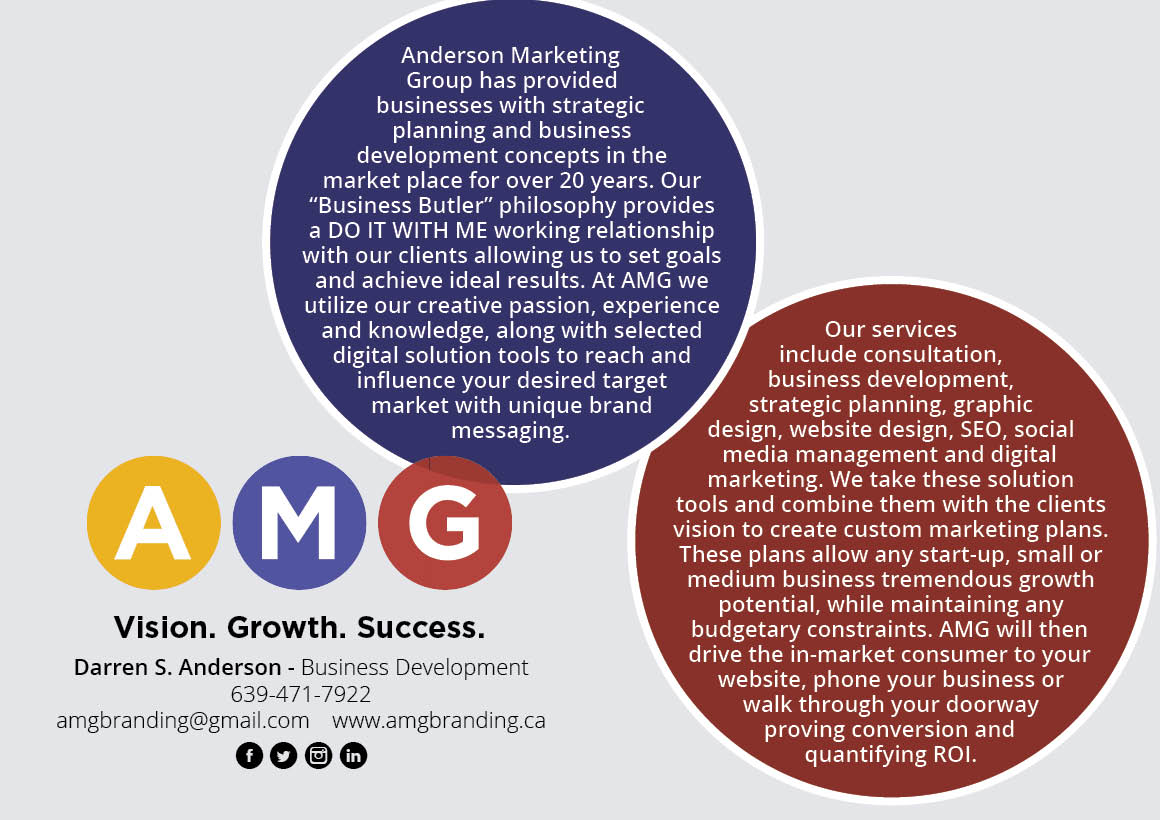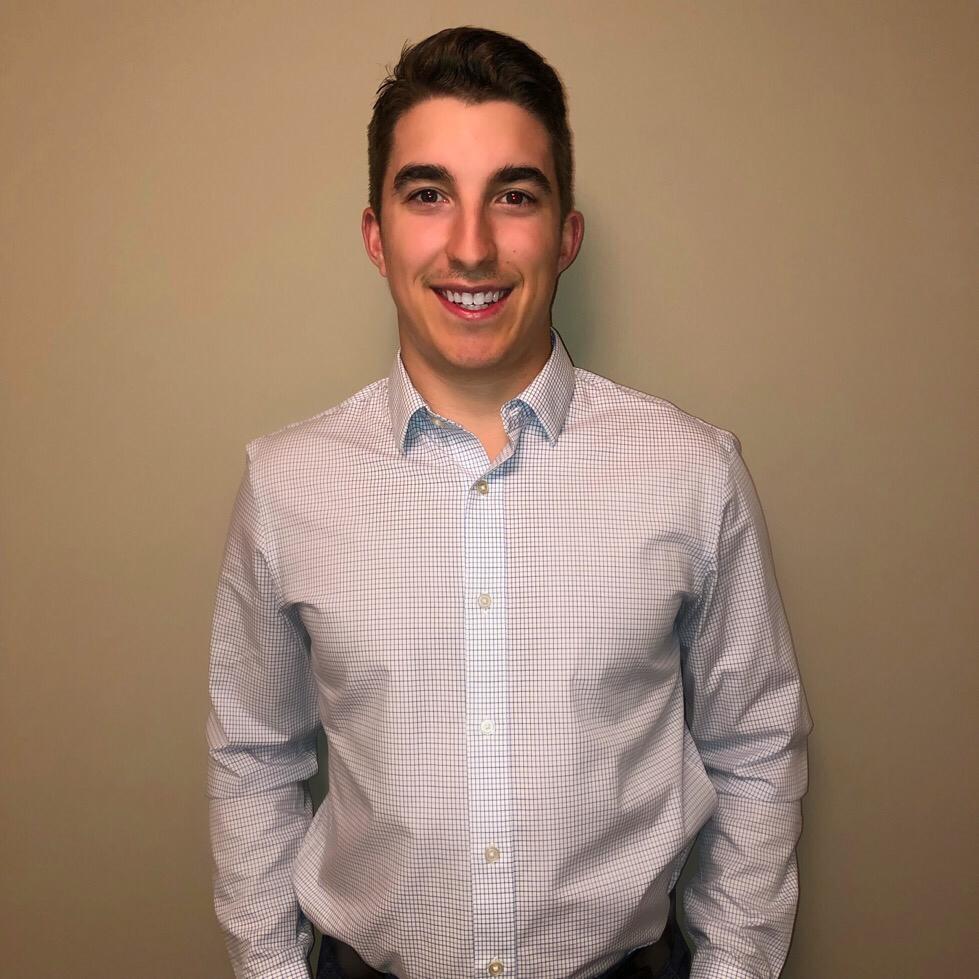 Matt Baker is an account executive at Anderson Marketing Group (AMG) where he shares his passion for business development and strategic marketing with the rest of the AMG team. He works closely with clients to identify any marketing gaps and opportunities in their business. Matt supports clients marketing direction and journey with a solutions-oriented attitude. Matt will build the image of your business from the inside out, using pre-feasibility = studies, research, and development, and market surveys to create and enhance a brand that potential consumers will recognize and trust. Outside of business development and strategic marketing, Matt focusses on the Mark-It Promotional business under the AMG umbrella. Matt will carry forward Mark Anderson's legacy and his love for the promotional industry as he works closely with our partner MidWest Sportswear to provide branded apparel and promotional products. Branding services include; embroidery, screen printing, and graphic art. Together through the partnership, we will be donating the profits from Mark It Promotional sales and co-branding sales in conjunction with our Love Your Mind mental health & addiction initiative. Born and raised in Saskatoon, Matt graduated from the University of Saskatchewan with a Bachelor of Commerce degree focusing in Management and Marketing. When not working, you can expect to find Matt out on the golf course, at the lake, or watching sports with his friends and family. To get in touch, please email Matt at matt@amgbranding.ca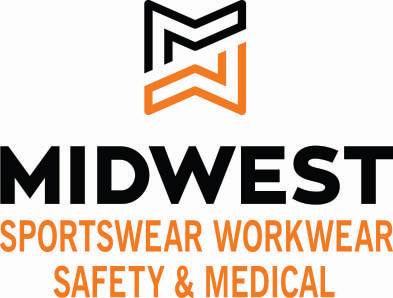 Mid-West Sportswear in Saskatoon is one of the last, and largest, custom apparel manufacturer in Saskatchewan. We have built the business over the years and now have access to the best product lines and widest range of apparel and promotional items of any custom clothing manufacturer in the province.
Since 1981, Mid-West Sportswear has custom designed and printed sportswear and uniforms in our Saskatoon factory. Today, we've expanded to offer custom printing, embroidery and in house graphic design for workwear, safety equipment, promotional products and accessories. Plus, we're expanding our custom, made to order apparel manufacturing so that if you need something specific, MidWest Sportswear can make it to order in Saskatoon and ship it to you.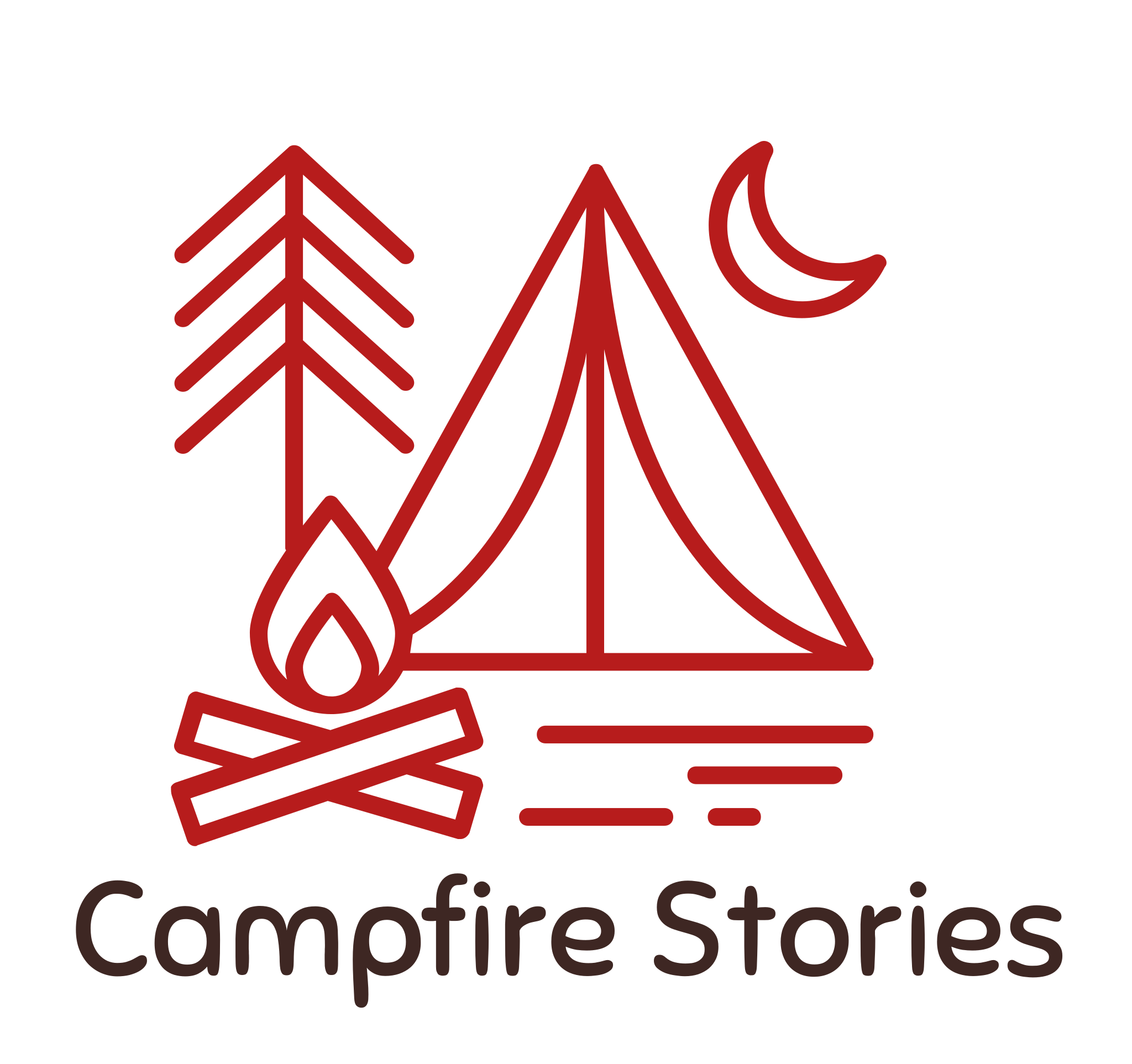 Are you using video and photography as a lead generation tool? From our experience, customers are looking for people they like and trust. When clients feel that they know who you are, they are statistically more likely to choose to do business with you. There's no better way to introduce yourself and your product than with video.
We want to help find and tell your story like we did for Johnathan at Barrister Group. There are hundreds of lawyers who have identical social/online media channels, boasting their identical degrees and certifications. Johnathan stands out because he told a story that was related to the average person (bit.ly/FullCorporateStoryTelling).
The best stories are the ones you can tell around the campfire.
If coming up with stories and transferring them to a video strategy is something you have struggled with in the past, we'd like to take you out for a drink (coffee or otherwise 😊).
All of our website design services include professional design, mobile optimization and routine updates.
Our consulting services are designed to help your business reach it's full potential.
Our unique group of artists will create logo design, print media, brochures, billboards and social media. Represent your business brand well with impact and memorable design.
Our turnkey digital solutions target your service to an audience that's already looking for you.
Anderson Marketing Group helps you build your brand through strategic digital marketing initiatives.
Our tools are designed to promote your services and create engagement between you and your audience.
Maximize Your Marketing Potential
Delivered Results
Anderson Marketing Group uses proven marketing techniques and and research driven data to deliver high quality branding, content and design to your audience. With robust business plans that are intuitive and easy to execute, we can help your business to soar like never before. Contact us and see what Anderson Marketing Group can do for your business.