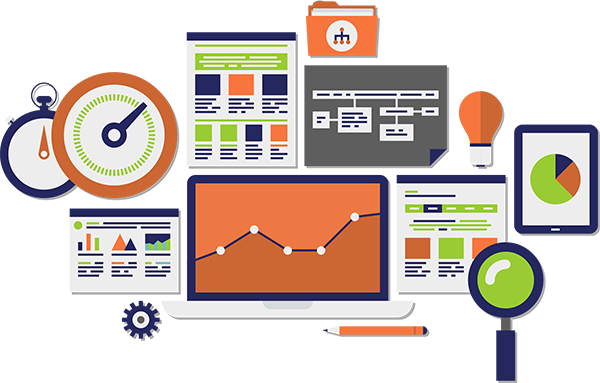 Search Engine Optimization (SEO)
In the early years of the Internet, it was enough to have a website that looked good and functioned properly. But as the number of websites grew exponentially, it became clear that more work needed to be done in order to stand out from the crowd. This was the beginning of search engine optimization, commonly known as SEO.
Why is SEO Important?
Search engine optimization can help your website move up in a user's search results. The more consumers see your site in search results, the more leads your business has. Anderson Marketing Group will drive traffic to your site, increase your web presence, and keep you at the forefront of customers' minds when they're ready to buy.
Our approach to SEO takes the whole picture of your business into account. We'll start by talking with you about your company and the areas of your business you're interested in growing. We'll then conduct research using Google Analytics and other tools to identify the search trends in your industry. Using all this information, we'll create a strategy that will get your business found by those who are looking to purchase your products or services in Saskatoon, Saskatchewan, and Canada.
But creating an initial SEO strategy isn't enough to keep your site at the top of the search engine rankings forever. Search engines look favorably upon websites that update their content on a continual basis. Our SEO packages include monthly reviews of your site's performance, content updates, and adjustments to your search strategy. We take the guesswork out of keeping your site in front of potential customers.